Get Excellent Financing Through Our Small Business Loan
Perfect Alliance Capital offers many different lending solutions for businesses of all sizes, but what about small businesses just looking for a little boost to get their feet off of the ground? Our small business loan program is a great choice for those businesses just looking to get started, or those with few employees who need a little help moving up to the next phase. We offer many different loan options to be used however you see fit, and out Preferred Financial services status means we get you processed quickly.
Choose From a Variety of Options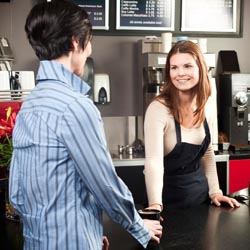 Our lending options aren't limited to the size of your business; we can also help you with a variety of loan options depending on what you need the financing for. We have commercial financing great for businesses such as restaurants, gas stations, hotels and motels. We offer equipment financing and even a 7(a) loan program through the Small Business Administration (SBA). Most types of businesses can qualify for this type of loan, including child care facilities, franchises and start-ups.
How to Use Your Loan
Once the loan is in your hands, how can you use it? That depends on the type of loan you applied for. Commercial loans can be used for commercial properties. Equipment financing can be used to get access to equipment for your business. Ultimately, it's up to you to decide how to put the money to use. Some ideas include:
Construction
Purchase property
Purchase a building
Acquire an existing business
Refinance debt
Renovate a building
Why Work With Perfect Alliance Capital?
We are a Preferred Financial services company, which means we can process SBA loans quickly and efficiently. We also have vast resources to meet all kinds of needs. Are you worried that you don't see the perfect loan option for you? We can help to create something that meets your needs. We can even provide you with a free, no-obligation financial analysis.
Access Working Capital Today
Contact us today to learn about these and other important programs.